11 Years of Creative Conventions. Come see why they are still growing and inspiring!
What to expect:
Make N Take Packet (Limited supply) to create 16 Make N Takes for your classes. (US and Canada)
All Online Access Pass is available for everyone in the world, of if you would like to prep your own projects.
Weekend convention recorded so you can access anytime from anywhere IN THE WORLD! Launches on May 24th. PLUS some recorded content from the LIVE convention!
4 different Training Sessions from Successful and Amazing Top 100 Demonstrators.
16 Make N Takes ready for you to use in your business. TUTORIALS and videos provided!
Mystery Stamping projects
Successful Guest speakers teaching duplicatable business practices
Prize Patrol
4 More optional Classes for $20.00. Posted on Sunday. Tutorials/Supply list and directions.
Lifetime Access...All recorded!
Optional Make n Take Packet while supplies last
Interactive Exclusive Facebook Group for communication, Swapping and support.
With experience of over 40 Online Conventions, you're sure to have a jammed pack event of value!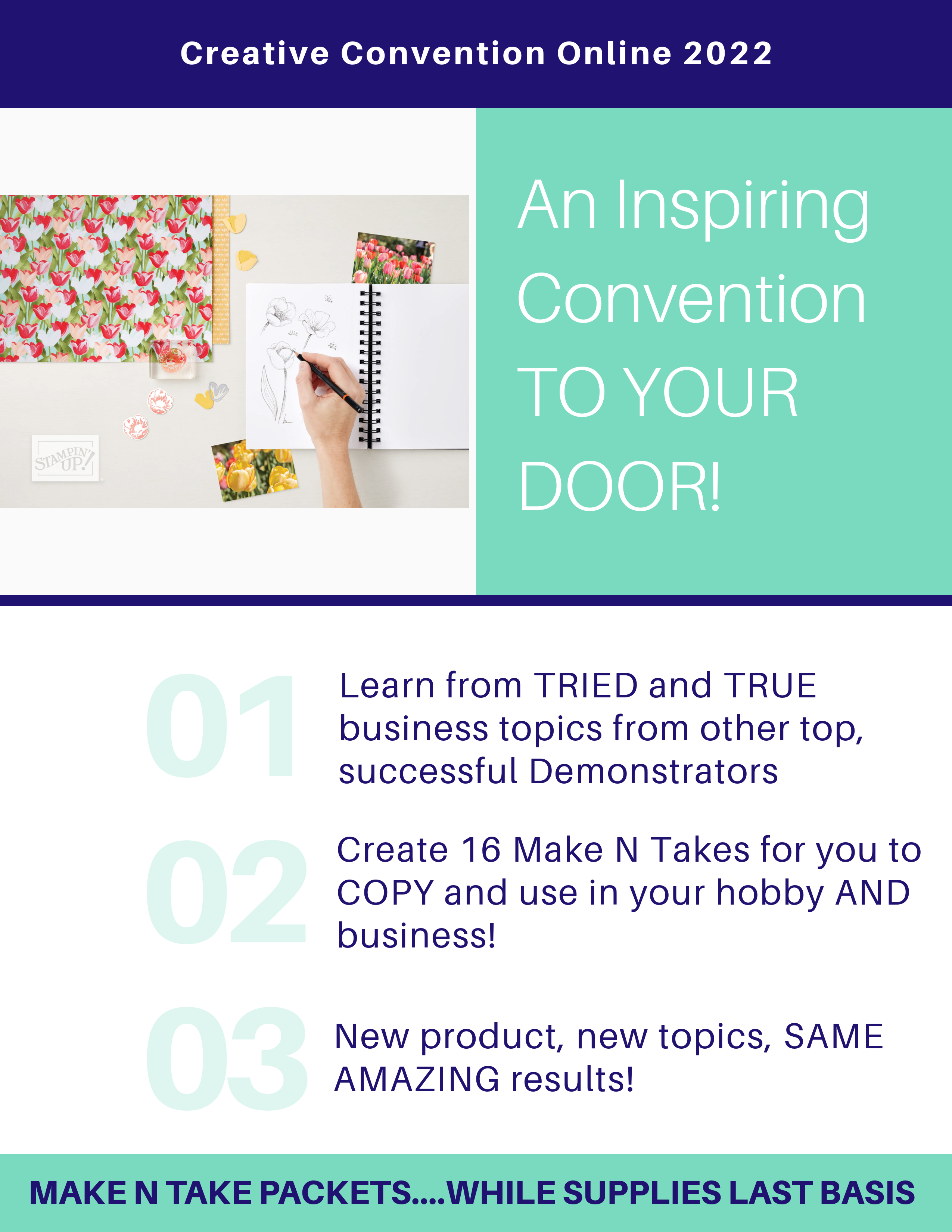 Available Training Programs
If you would like ongoing support in your business, these programs are there for you every single week!