10 Years of Creative Conventions. Come see why they are still growing and inspiring!
What to expect:
All Online Access Pass is available! (Make N Take Packet is SOLD OUT)
Weekend convention recorded so you can access anytime from anywhere IN THE WORLD! Launches on January 22nd.
4 different Training Sessions from Successful and Amazing Top 100 Demonstrators.
16 Make N Takes ready for you to use in your business. TUTORIALS and videos provided!
All ONLINE Access Pass! Or order a Make N Take Packet. (US and Canada)
Mystery Stamping projects
Successful Guest speakers
Prize Patrol
4 More optional Classes for $20.00. Posted on Sunday. Tutorials/Supply list and directions.
Lifetime Access...All recorded!
Optional Make n Take Packet while supplies last SOLD OUT
Interactive Exclusive Facebook Group for communication, Swapping and support.
With experience of over 38 Online Conventions, you're sure to have a jammed pack event of value!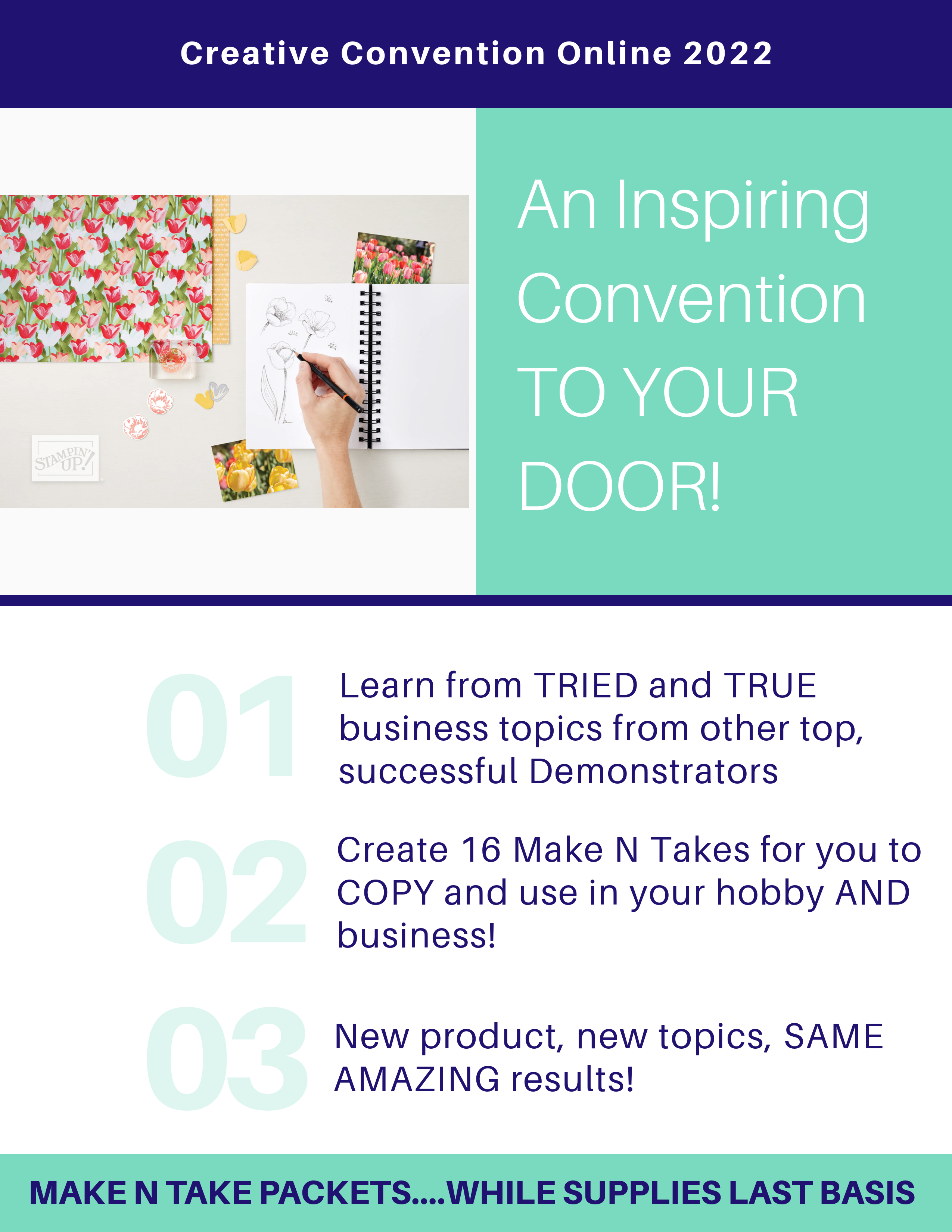 Available Training Programs
If you would like ongoing support in your business, these programs are there for you every single week!